Hong Kong Sushi & Chinese Restaurant
Tel.: 203-284-9883
Fax: 203-284-3898
822 E Center St,
Wallingford CT 06492

Business Hours
Mon.-thur.:11:00am - 10:00pm
Fri & Sat.: 11:00am - 11:00pm
Sun.:12:00 noon - 10:00pm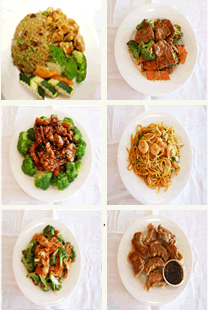 Nestled in Wallingford, Connecticut, Hong Kong Restaurant is a popular dining spot for locals who enjoy Chinese cuisine. Facing fierce competition from Chinese restaurants in the surrounding area, Hong Kong Restaurant has made itself a winner by sticking to its roots —quality food at a reasonable price.
Like most Chinese takeout eateries in America, Hong Kong Restaurant features extensive selections of Chinese cuisine, ranging from Sichuan to Hunan fare. To better cater to customers' needs, the owner Mr. Lin has slightly adjusted the tastes of his dishes.
Signature dishes at Hong Kong Restaurant include the General Tso's Chicken and Broccoli Chicken. General Tso's Chicken is a dish that you will find at most any Chinese restaurants. Locals tend to love this plebeian entree with a touch of sweetness and spiciness. Broccoli Chicken is another crowd pleaser. It is a delectable combination of chicken slices, broccoli, scallions, and seasoned with special sauce.
What really sets the restaurant apart is the special homemade sauce. Of course, the recipe is a secret but customers won't mind as long as it continues to be offered. If you are in or near Wallingford, Connecticut, make sure to stop by this culinary gem.